Pay bills faster, safer, and smarter.
Automate your billing process and save money with ASAP.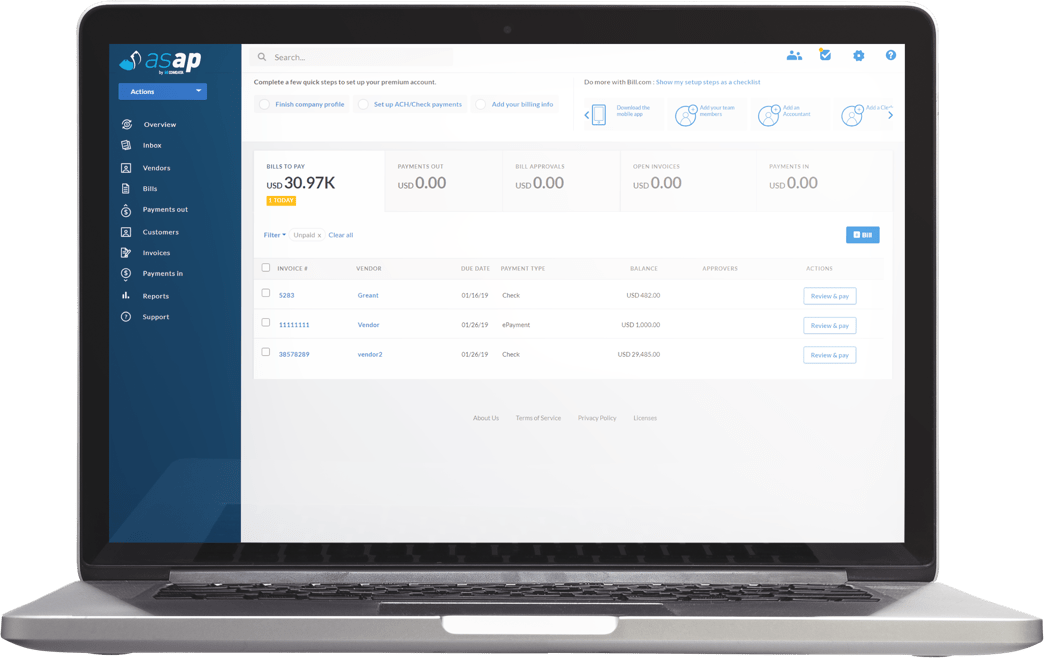 Interested in trying a new and better way to automate your accounts payable?
Try ASAP right away! Choosing ASAP to streamline your accounts payable processes is the first step on the path to making your business more efficient.
What's the problem?
Many companies spend valuable time and energy handling invoices and making payments to vendors. Those hours spent on repetitive tasks could be better spent in growing their business.
Managing payments with a paper-based system is not only tedious; it's also risky. No one wants to worry about the possibility of check fraud when they're just trying to pay their bills.
How we solve it
Our accounts payable software is designed to take the hassle out of the whole accounts payable process.
When you use one of our ASAP solutions, you no longer have to set aside time to handle the repetitive tasks that take so much time. The process is automated for your convenience.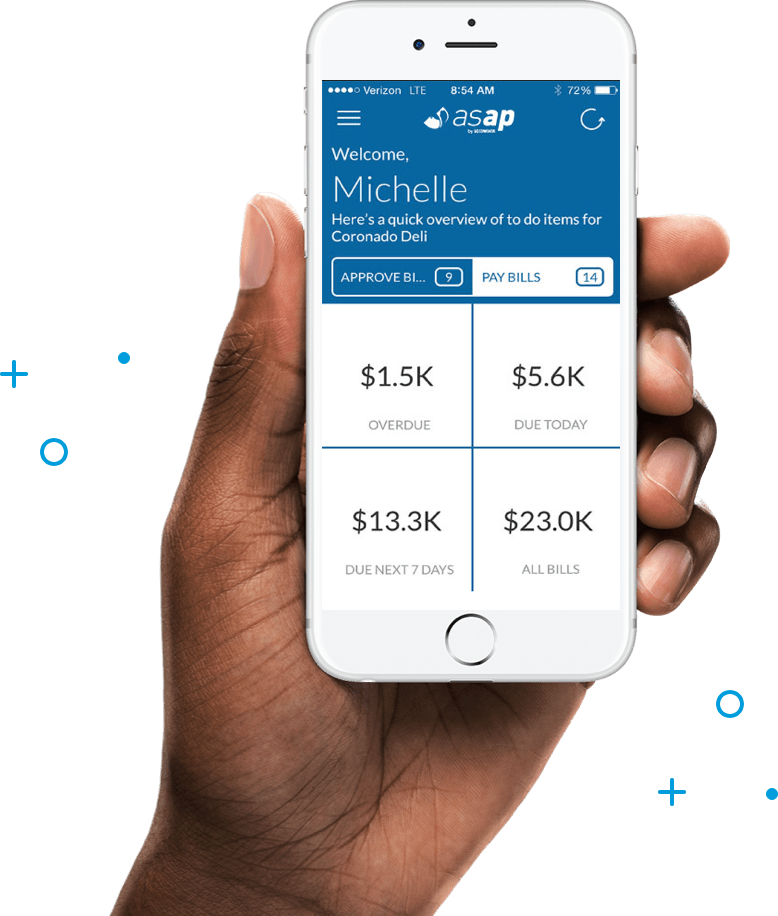 Here's how it works:
First, start using our software. Then, all you have to do is upload your invoices into the system and route them for approval.  ASAP automatically creates a payment once the invoice is approved.  You approve the payments. ASAP handles the payments to your vendors for you. Done!
All the information is saved in the system for you, so you have an easily accessible record of every payment. Plus, your information is now much more secure because it's hosted in our secure server.
ASAP lets you set:


A better way to pay
See our automated accounts payable software in action